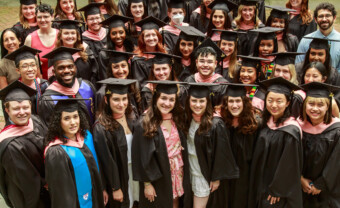 Our Alumni
We are incredibly proud of all of our graduates of the MPH program as they go off and do amazing things! Our alumni work in all places and spaces across public health, using the skills they gained in their training to make an impact on the health of populations.
Alumni Engagement
Our network of alumni continues to grow every year and we value maintaining a symbiotic relationship with our graduates as they transition from students to colleagues. We have an active Alumni Board and opportunities for alumni to engage with each other, as well as connect with current students, for networking and mentorship.
About our alumni
624Alumni and counting!
96%Employment rate post-graduation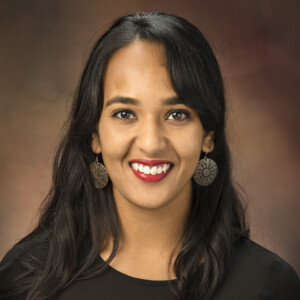 I graduated from the Penn MPH program in 2017, and I couldn't have asked for a more engaging and supportive program to blend my interest in global health, infectious diseases, and vaccine uptake with exposure to public health research and practice methods. I enjoyed hearing about the interesting, varied work that encompasses the field of public health and how people are helping to improve population health in different ways.
Tuhina Srivastava, MPH
MPH Alum, 2017
Tyrone Quarterman
2021
Hello everyone! My name is Tyrone Quarterman. I was born in Miami and moved to Jacksonville, FL, when I was 7. I spent most of my life playing sports such as football, basketball, baseball, and wrestling, and stuck with football through undergrad at Penn. I came back to Penn for my MPH while working in Clinical Research at the Perelman School of Medicine before moving onto my current role as the Senior Manager for Health Equity and Diversity at my current company, Myriad Genetics. I enjoy video games, working out, scary movies, and traveling. My professional interest and experience is in health disparities and community based health research and interventions.
Penn MPH Alumni Board
Mission Statement
Formed in 2022, the mission of the Penn MPH Alumni Board is to build a global community and foster connections between the MPH alumni and the Penn MPH program while providing alumni with social, educational, service, advocacy, mentorship, and networking opportunities.
Current board members:
Vanamala Narasimhan, MPH | Class of 2017 | President
Tuhina Srivastava, MPH | Class of 2017 | Vice President
Lyndsey McLain, MPH | Class of 2021 | Treasurer
Tyrone Quarterman, MPH | Class of 2021 | Advocacy Chair
Priya Rajagopalan-Francisco, PhD, MPH | Class of 2021 | Marketing Chair
Kiahana Kalima, RN, MPH | Class of 2016 | Mentoring / Professional Development Chair
Devina Persaud, MPH | Class of 2021 | Service Chair
Simone Snead, MPH, CLC | Class of 2019 | Social Co-Chair
Kerra Henkin, MPH, ML | Class of 2022 | Social Co-Chair