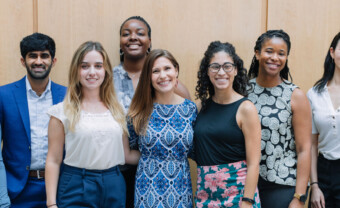 Capstone Project
The Capstone Project is the culminating experience required for graduation from the Master of Public Health Program. MPH students apply the knowledge and skills learned in class to public health problems in a chosen skillset or area of interest under the guidance of a Capstone Mentor. The projects should be chosen to help students address their academic interests and afford them an opportunity to master advanced public health competencies. The MPH capstone satisfies the CEPH Integrated Learning Experience.
Supporting Students in Capstone
To support this process, students are required to take two semester-long Capstone courses, Capstone I and Capstone II. Capstone I will help guide students in selecting an appropriate project, identifying a mentor, and starting their project, while Capstone II will help guide them in completing their project, analyzing any results, and developing deliverables. At the end, students submit a written paper and deliver a 10-minute public presentation. The nature and scope of the capstone project is determined collaboratively by the student, Capstone Mentor, and their Capstone Instructor, but they should be scaled appropriately for the time frame available.
Your Capstone Team
MPH students are not alone in completing their Capstone Project at any point in the process; there are different support systems in place to carry you through from project formation to completion and delivery.
Your Capstone Mentor is a public health professional and expert in the field of your Capstone who helps guide you through the project. Students collaborate with and seek the counsel of their Mentor to ensure their project is conducted thoroughly, being mindful of standards of the field. A project can have mentoring team, such as a content mentor and a methods mentor.
Your Capstone Instructor is an MPH teaching faculty who leads your Capstone seminar courses. You could have the same Capstone I and II instructor or they could be different, but your instructor will be there throughout your project as a support system to answer questions, adjust scope, assist with hurdles, and maintain perspective. The Capstone I instructor supports you in creating or finding a project, identifying a Capstone Mentor, and setting up a plan to carry out the project. The Capstone II instructor picks up the project and guides you to completion, confirming what written deliverables are needed and assisting in the preparation of your 20 minute professional presentation.
Your Capstone classmates are as much a resource as your Mentor and Instructor. Capstone I and II seminars use peer-review and shared learning to help students progress through their own project while supporting their peers on their projects. From sharing project hurdles and overcoming them to motivating each other through preparing written deliverables to serving as a practice audience for presentation "dry-runs," your Capstone classmates are your biggest cheerleaders and another incredible support mechanism.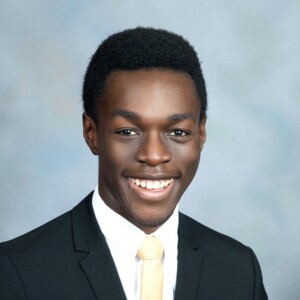 From the very first day of Capstone, I felt supported and encouraged enough to delve deep into my specific area of interest. I was able to thoroughly cement my research, policy analysis, and public speaking skills, all while actively advancing the current academic literature. Without the Capstone process, I wouldn't be nearly as confident in calling myself a public health professional, and I am extremely grateful for the opportunity.
Michael Adjei-Poku
MPH Student
Halle's Capstone Project in Urban Farming
My Capstone experience allowed me to make a real difference in a community I love. I wanted to give back and the guidance of my mentor really helped me make a tangible impact for an organization I'm passionate about. My mentor helped the Capstone process unfold organically which helped ease a lot of anxiety and doubt that I had. I gained a lot of confidence in my skill set through this experience.
Halle Watkin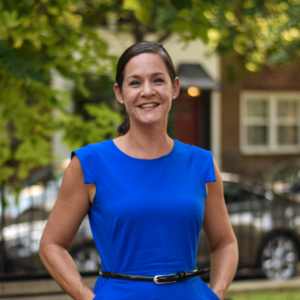 Working with Capstone mentees is one of my favorite ways to engage with our MPH students. Supporting their ideas and public health passions to bring a Capstone project to fruition is a privilege and I am always amazed at the incredible work they do!
Heather Klusaritz
Capstone Instructor
Capstone Skills vs Content Area
MPH Students can tailor their Capstone Projects to the kinds of skills they want to learn and grow or focus their efforts on numerous public health content areas to prepare them to be future public health professionals. Below is a non-exhaustive list of the content areas and skillsets our students have explored in their Capstone work.
Community Needs Assessment (surveys, logic models, focus groups, key informant interviews)
Systematic / Narrative Review (quantitative and/or qualitative, thematic analysis)
Program Development (creating an intervention or curriculum)
Program Evaluation (quantitative and/or qualitative)
Policy Brief / Policy Analysis (evidence-based analysis)
Quality Improvement Programs (run charts, go-sees, additional quantitative and/or qualitative analyses, creating an A3, process mapping)
Public Health Education and Health Communication (pamphlets, podcasts, apps, websites, blogs, community resources, instructional seminar/training/curricula, online social media platform)
Creating a Survey or other Measurement Tool (quantitative and/or qualitative)
Research Projects (primary or secondary, quantitative or qualitative)
Community Based Participatory Research (stakeholder engagement, recruitment, organizing/running meetings, community engagement and needs assessments, team building)
Implementation Science Projects (quantitative and/or qualitative)
Data Analysis (quantitative and/or qualitative, GIS, epidemiology, large and small datasets)
Adolescent and Young Adult Health
Adverse Childhood Experiences (ACEs)
Aging, Memory, and Geriatric Health
Autism Spectrum Disorders (ASD)
Behavioral Economics
Cancer Risk and Screenings
Chronic Disease Issues
city planning and housing issues
communicable diseases
community health
COVID-19
criminal justice issues
driving safety
environmental health issues
food insecurity
Geography & Health
gender affirming healthcare needs
global health issues
gun violence
health journalism
health law and health policy
health literacy
healthcare decision making
HIV/AIDS
homelessness and housing insecurity
hospital policies and practices
infectious diseases
intimate partner violence (IPV)
LGBTQIA+ healthcare needs
maternal and child health
Mental Health
oral health and public health dentistry
peer support and peer education
public health risk preparedness
race, systemic racism, and health disparities in various public health areas
refugee and immigrant health
reproductive health issues
substance use, addiction, and recovery
support for non-English speaking and ESL populations
telehealth
trauma
vaccine intention and hesitancy
zoonotic and veterinary diseases (One Health)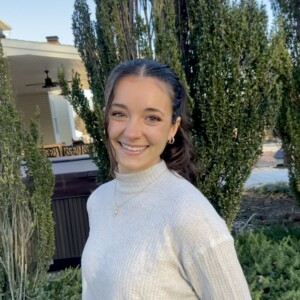 My capstone project explores the integration of public health education into San Cristóbal, Galápagos. Working collaboratively with our partners in Galápagos, we have been able to produce several lesson plans and identify other routes outside of school to reinforce these topics. My time in Galápagos has been enriching and invaluable.
Darby Gallagher
MPH STudent